Sometimes when words fail, doodles come to play. And what is better than pen to paper? While words can easily slide even before they leave a lasting impact on you, these will hit you hard.
This amazing Bangalore designer, Mounica Tata, a self taught freelance illustrator and cartoonist @Doodleodrama. Loves to draw round faces, monsters, and little poop turds. She is fondly known as "DoodleODrama" on Instagram is drawing her way thorough our lives. These comics are insanely relatable.
Don't take my word for it, have a look.
1. Because there is so much I want to say and I do say it all!
Sometimes I feel bad for the amount of pressure I put on the hairdressers but then again I know for a fact that even after my 'super-elaborate brief' all hairdressers go 'screw this! Imma do my own shit!" So I guess it's ok!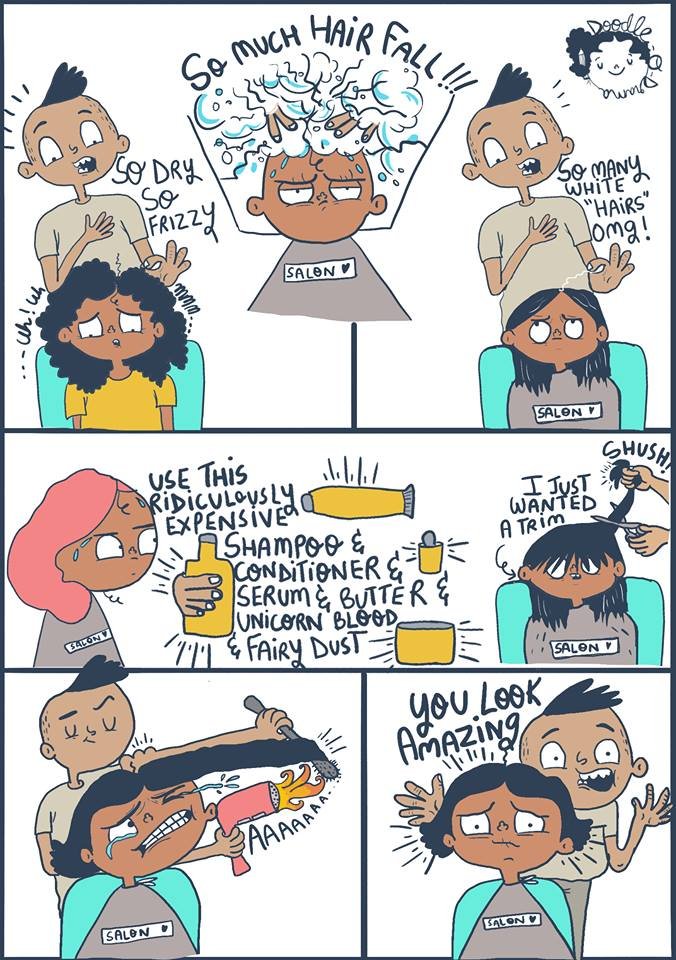 #haircuts #struggle_is_real #hairdressers #salon #lookinggood #haircare
2.That one day when you forget to wear a padded bra.
Someone needs to open an academy that trains Noob Boobs in – What brasier, why, and how!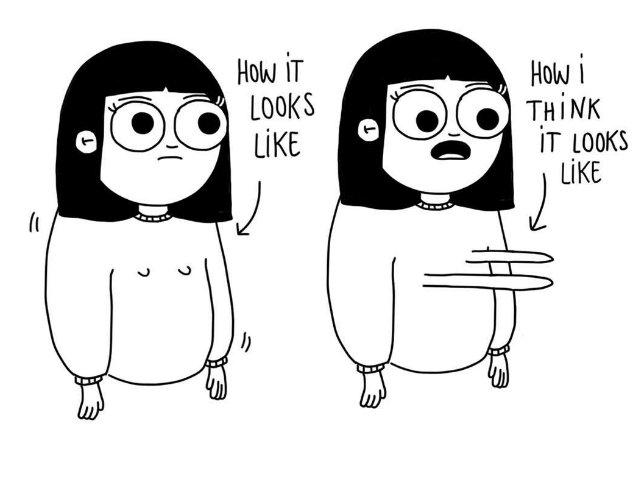 #boobs #noboobs #bras #the_real_struggle #true_story #real_shit #relatable #women  
3.When you forget about how the society wants you to be. 
Who the fuck  cares about what the society wants us to be..
#social_anxiety #real_struggles #truestory #instacomics
4. Fashion comes with digging hole in pockets
#brashopping #FashionAtCost #luxuries
5. Bra shopping is actually hard.
The designs, texture, styles, shape and above all price. Ohh, so confusing!
#swag #the _struggle_is_real #true_story #bra #boss_lady
6. When you get confused wheather it be sneaker or high heels.
It's all about comfort and bringing out the sexy in you!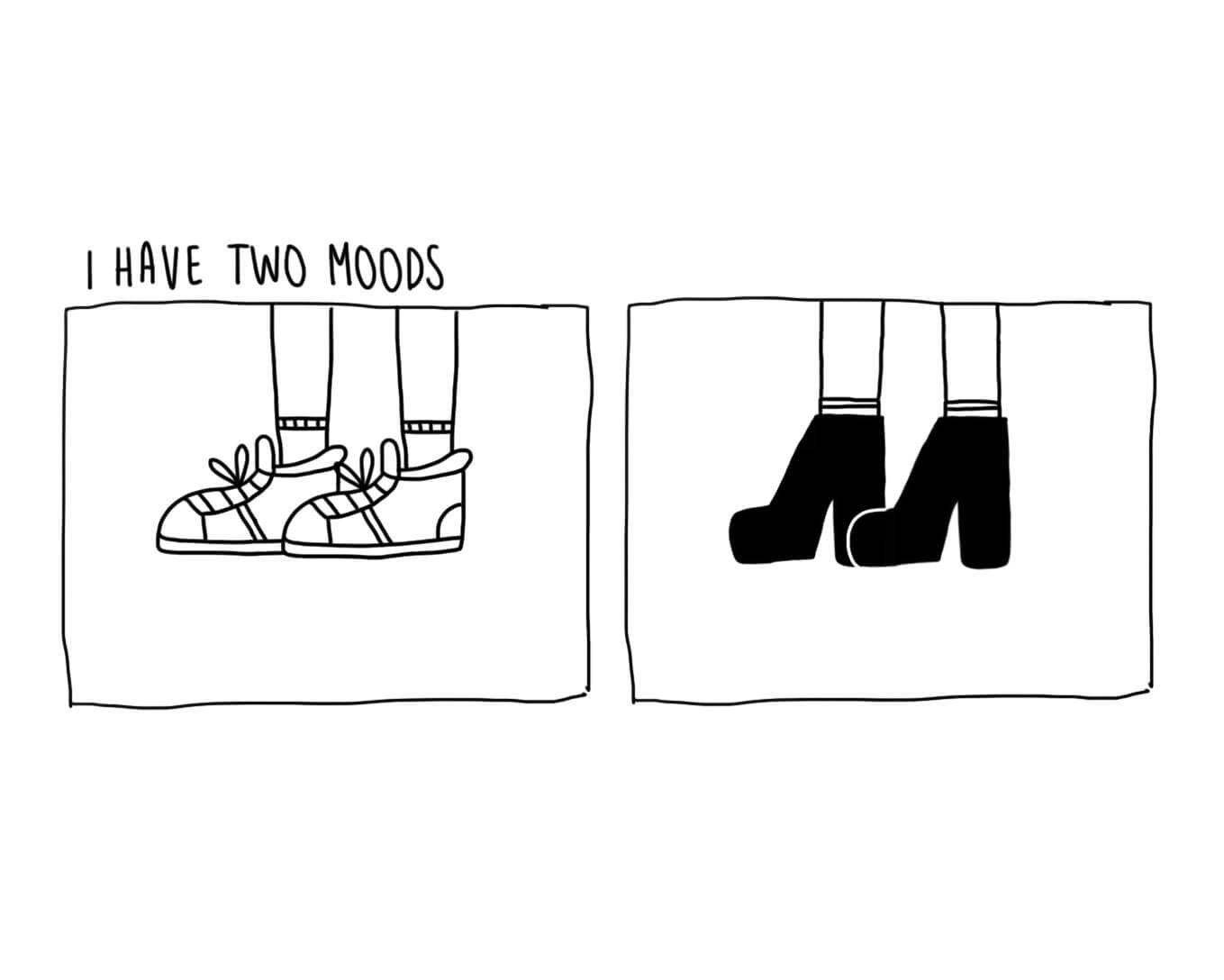 #high_heels #sneakers # comfort #sexy #mood_dependent #being_you
7.When only you get concerned about how fat you became and not anyone else.
I was going to write something nice and sweet and preachy about 'body positivity' but then I realised, it's always easier said than done! So chuck all that. Just remember, everybody has pet peeves and flaws, flaws that you don't even see/notice in them. So let's just take comfort in the fact that we all hate ourselves. YAY!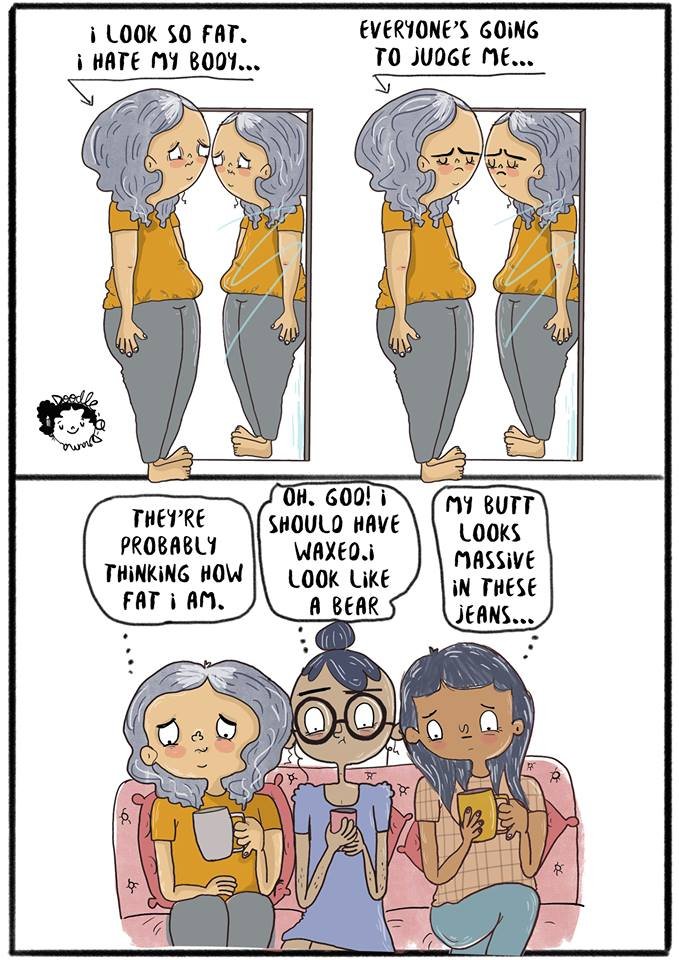 #body_image #body_positivity #women #over_thinkers #allign_your_head #flawed #flawed_and_fabulous #petpeeves
8.Gosh !!! completely relatable by all short girls…
You are being a subject of mockery for your height. Everyone would suggest you to wear high heels so that you could match up to their height.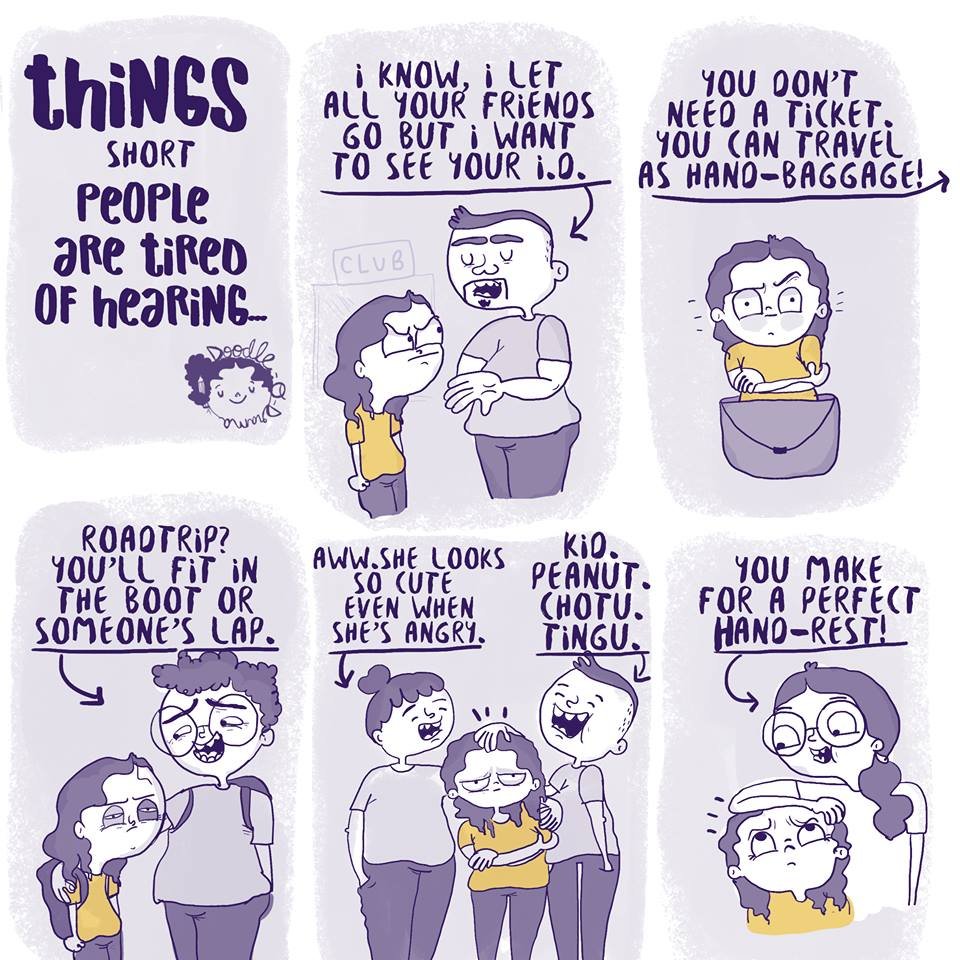 #struggle_is_real #real_struggle #short_girls #subject_of_mockery #true_story #comics
9.When you grow fluffy ruining the shape of you.
Fix only what YOU think is broken. Also, chintoo (that double chin) is my favourite .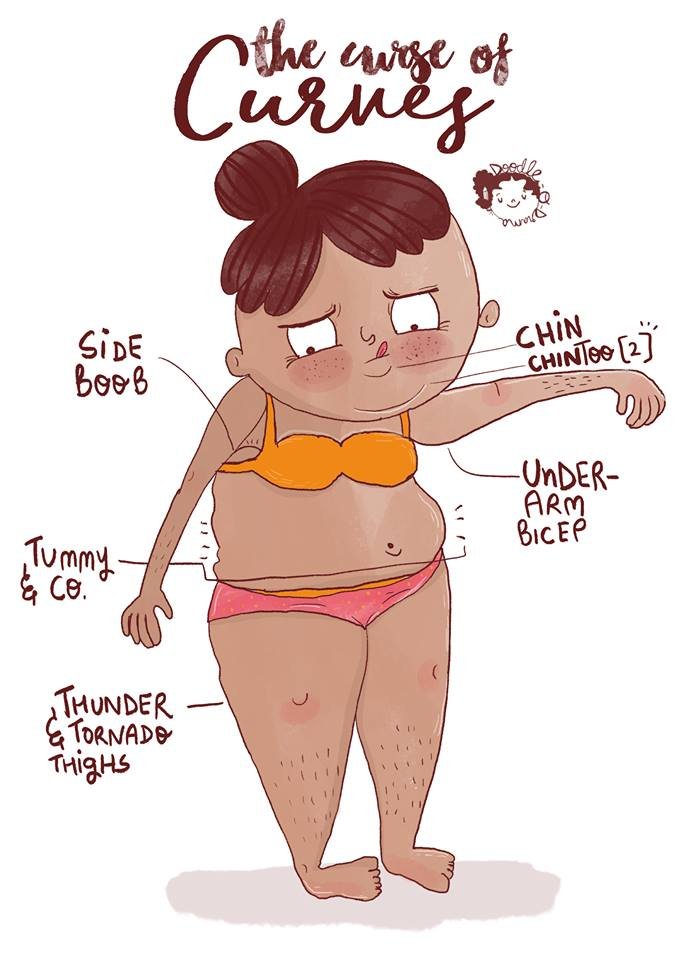 #curves #curves_of_curves #chubby #body #flabella #fluffy #illustrations #all_shapes_and_sizes #shape_of_you
10. When our aunty goes with a SWAG.
I think this is an exclusively 'Indian Aunty' thing and all these aunties need to get copyrights/patents over this look before someone spots it and takes to the international runway.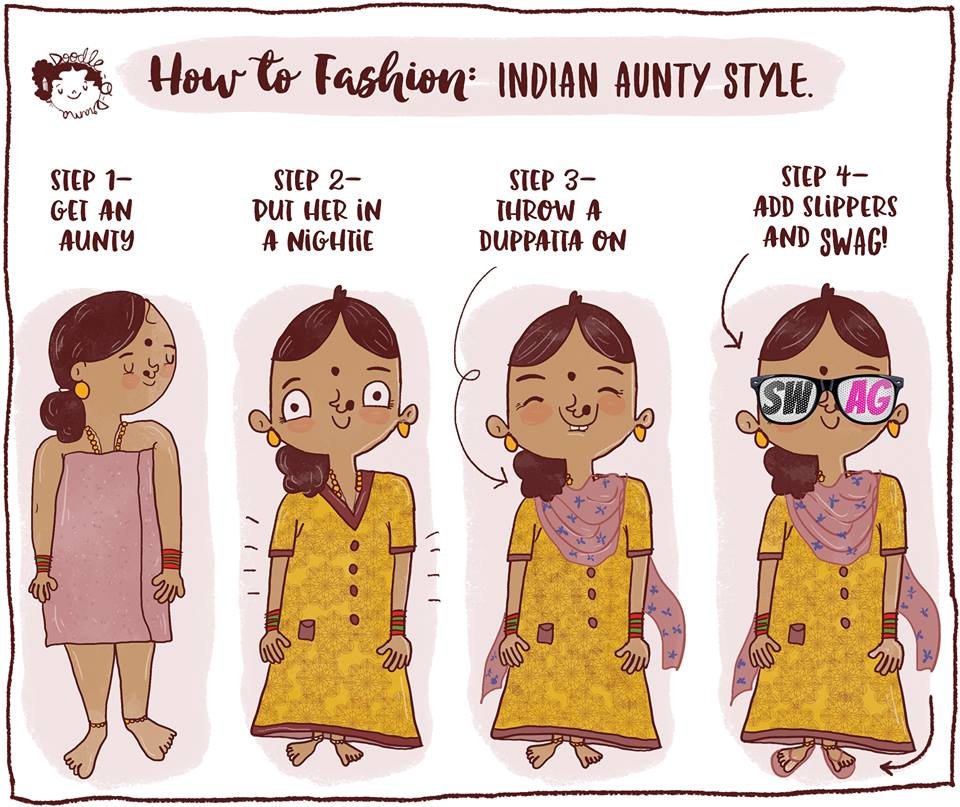 #indians #indian_women #all_the_aunties #fashion #style #true #illustrations #funny_shit #desiswag #swag
Found your stories in these comics? I know I did!  Which one do you relate the most with? Tell us in the comments below.
You can follow her on instagram @doodleodrama.