The countdown has begun now it's time to welcome the new year 2018. After having such happening Christmas parties lets get ready for some more amazing parties because we all are coming closer to the new year's eve. Yes Yes, you heard it right it's new year's eve bro!!!
All of celebrate our new year's eve in different ways. Confused about planning for the party, don't worry here are some good ideas for your new year's eve. Use them, plan it in your own way and make the last night of this year amazing.
If you are planning a house party with your family and friends. You can go with these tips:
#Decorations.
For every party, it is very important to create a party environment so firstly let's talk about the decorations and creating party vibes!
Use some handmade snowflakes for your ceiling: Take some plain paper snowflakes in varying sizes, you can add some sparkles to it by using some glitter. They can be hung from different lengths of thread or ribbon for a festive effect. You can even scatter some over a table for easy decor.
Go fo the curling ribbons for an iconic new year's eve: Curling ribbon is very easy, but it looks great everywhere. Try to find the wider variety, about a half-inch thick. You can hang it from light fixtures, doorways, lamps, mantels, even on the bathroom mirror. Scatter a few curls between dishes on your midnight buffet as well.
Use some pop-up lights for getting a feel for a disco: Try to decorate your party all with many bright and popping colours of light, which will automatically turn on your party mood so well!
You can also use some candles: Set out every candle you can find in your house. You can use some innovative ideas also like light up the candles in your wine glasses, take a big glass bowl full of water and let the candles float on them and many more ideas you can go for.
Some metallic Christmas ornaments also go well: Christmas ornaments look wonderful in a bowl as a centerpiece. You can also hang plain ornament balls from a light fixture over a table using varying lengths of ribbon in your theme colours. They also look nice hung in front of a mirror.
#Fun and Games.
Photographs: Ask one guest to serve as the "official" photographer to take before and after photos, or do it yourself. As guests arrive, invite them to pose with one person seated and the other standing next to a chair like an old-time photo – no smiling allowed. You could provide old-fashioned hats, and maybe a shawl or scarf for props and this could be a fun.
Predict for the new year: Tell your guests to write down their prediction and put all the predictions in a bowl. Then during your supper bring that bowl take turns reading the predictions while everyone guesses who wrote them. It can be surprising how difficult it is to guess your friends' predictions – and it's a great way to wrap up the night!
Never have I ever game: This game can be a fun and can entertain your guests as well. All you need to do in this game is serve your guest a glass full of any drink and one by one start asking questions to each other. If somebody says something which you have done ever then you need to take a sip of your drink and if you didn't then no sip of your drink.
#Food.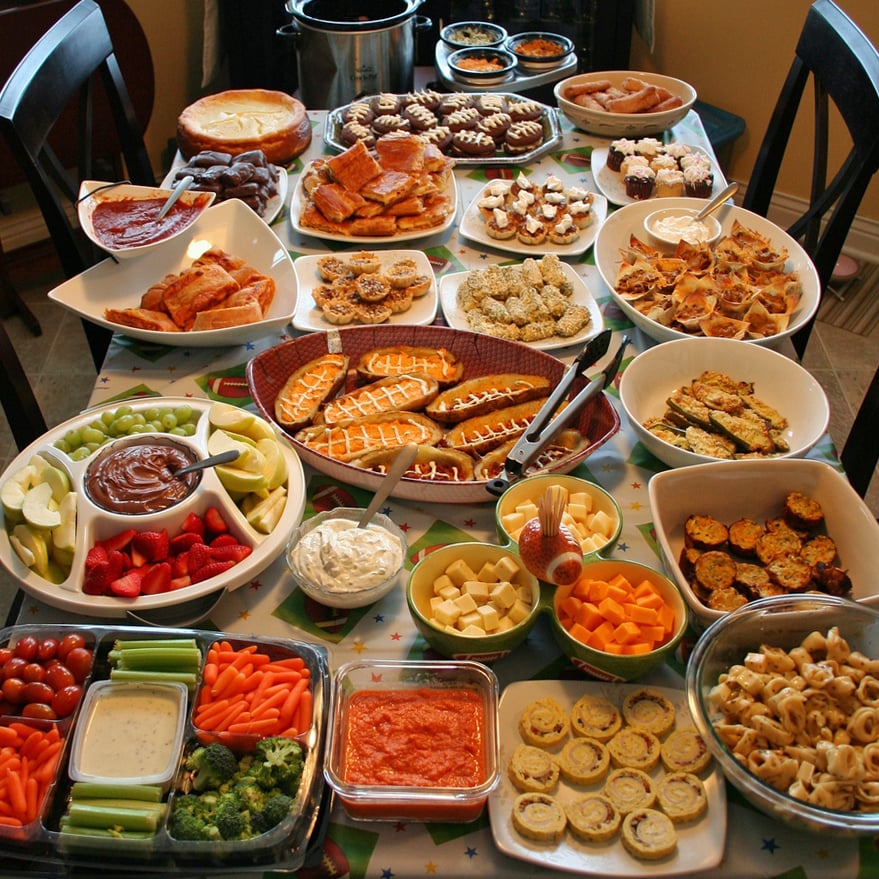 Bring Your Own Appetizer: Tell your guests to bring one item from with them by this all of you will have a great variety of food plus you don't need to spend your whole day and night in the kitchen.
Serve champagne for midnight toasting: After having all those fun and games you can open up a bottle of champagne and everybody love it.
Midnight Supper: After the midnight toast, close the bar and invite everyone to take part in a midnight supper, followed by a delicious dessert.
If you guys aren't planning a house party, no worries you can go out to some good places and enjoy your new year's eve. Some good places:
1. Goa – India's very own Las Vegas.
New Year parties are different than the regular parties with firecrackers lighting up the coastline. The young crowd is seen going wild, dancing to the tunes of jazzy songs at the sandy beaches all night long. Goa indeed is one of the best new year destinations in India.
2. Bangalore – The IT hub that works hard and parties harder.
The open spaces, lush green and large gardens, huge malls and party places, Bangalore is a magnet for celebrating New Year. A moderate climate is what keeps bringing people to this city. You can also dine in some of the finest restaurants in Bangalore.
3. Mumbai – The city never sleeps as it parties all night.
The city that never sleeps, Mumbai is totally a place for party animals.Be it a house party or at a beach, you will enjoy every sip of your drink when you see the city lit up with lights and crackers. The hotels and lounges in the entire city also gear up for parties where one might also spot the star celebrities of the film industry.
4. Delhi – The father of all best places to celebrate the new year in India.
Delhi is a hub of party freaks at New Year. From drinks, songs, lights and dance, there is so much to enjoy here. With some of the most elite and expensive parties, one can enjoy their New Year's eve either at a private lounge or at exclusive nightclubs.The celebrity owned clubs in the capital witnessed people dancing to tunes of the songs played by the best DJ's in the country.
5. Kolkata – The culture capital welcomes the new year with open arms.
One of the most elite cities of India, Kolkata calls for the most happening crowds from all over. New Year is celebrated with utmost zeal when people from all age groups are seen enjoying.The nightclubs of the city get all raunchy at the New Years eve and you will not want to stop taping your feet the entire night. Shed all your inhibitions and celebrate like never before in Kolkata.
6. Pondicherry – Ring in the new year the French style.
The beach-side parties are the main attraction of Pondicherry at the New Year's Eve, making it one of the best new year destinations in India. Firecrackers and born-fire at the beach and celebrations on the streets continue the entire night.
7. Mcleodganj – New year's eve amidst the snow-clad Himalayas.
Situated in the state of Himachal Pradesh, the little town of Mcleodganj is as enthralling as ever during New Year's Eve. With the chill winds brushing through you, this place becomes all musical on this day.People from all parts of India and abroad are seen out on the streets enjoying their drinks and having a gala time.
You can explore more this new year. Happy holidays. Happy new year to all!!